Bodydialog®
Body – mind
Practitioner   
For body therapists, body trainers, coaches, doctors
Symptom Observation is a Holistic Task
The imbalance of our "civilized" world increasingly creates a need for trainers and therapists who can grasp with integrity, integrally and intuitively what is hidden behind a person's symptoms.
Responsible people who know that there is more than the physical body and who want to actively support the self-efficacy of their own healing competence.
In my training Bodydialog®, you will learn the holistic view of symptoms and experience the handling and practice with all levels: Body, Emotions, Mind, Spirituality.
You are as a Body- Mind Coach able to look at the human being in its wholeness and in its self-healing capacity and to reawaken it.
Condition: Previous experience and interest in holistic work with people.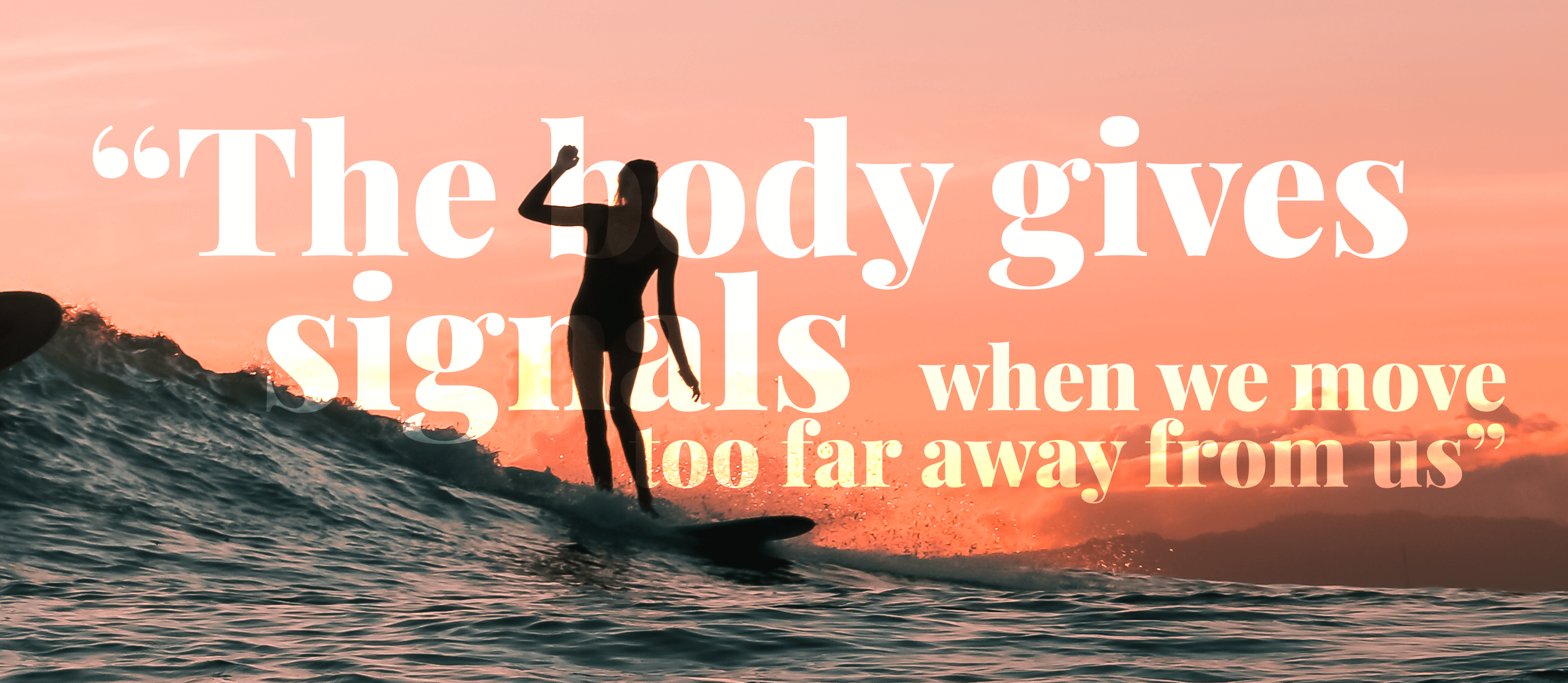 "Kerstin 'understands' the body to a depth that most people who have grown up with conventional medical thinking cannot yet imagine. My experience with Kerstin is tat I learn through her immeasurable consistency. I get enough time to let this new information, seep into me. Maybe you don't 'understand' it 'concretely' at the beginning…But maybe there is an emotion in you that makes you listen. I often felt in the conversations with Kerstin like 'a deer walking through the forest, and suddenly it comes to a place where it instinctively senses something – stops, lifts its head curiously, and sharpens its ears."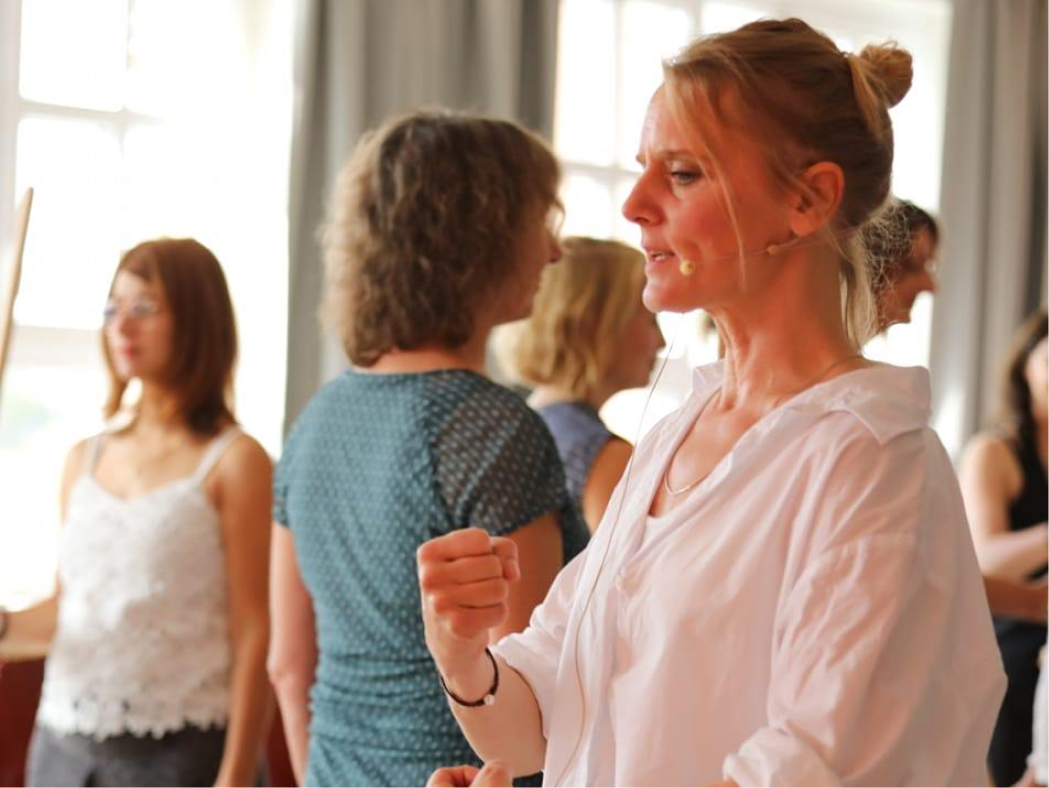 What is this training about?
"What is your pain" instead of "what is wrong with you"?
This approach implies a new way of dealing with clients and patients and shows the direction we will take in this training. We look at the human being in its wholeness and work with the awareness that neither something is missing nor something needs to be added, but that everything that is needed for healing is already there.
Read more...
In the training we develop awareness and understanding of the wholeness and self-healing powers of a person. We dive into the knowledge of trauma and deepen the knowledge of the nervous system and its condition for experiencing healing. It is how the self-image is directly related to our emotions, fascia and symptoms and how it can change for the positive via a grounding companionship. We look at physical symptoms and relate them to emotions and experiences and develop necessary skills with which we can offer helpful support to our clients. Thus we learn methods with which we can support regulation, as well as specific questioning techniques, fascia work or exercises, relaxation – and mindfulness exercises, work with the principle of the elements and much more. We use the close observation of the body to make all other – equally significant levels – visible to us and to use them. Emotions, thoughts, the subtle level and the energetic level. In addition to the usual symptom analysis and treatment, this training provides an expanded and holistic understanding of the complexity of a symptom/pain experience. It is about bringing the life energy within us back into flow.
MODULE 1 - What influence does trauma have on our health?
What influence does trauma have on our health? What can I do as a body-mind coach to best meet my client in his pain experience and to support him in mobilizing his own healing powers again and making them tangible for him? The interaction of the different levels of being This module is about the influence of trauma, stress and the social system on our health. We dive into the different levels of consciousness and their effect on psychological and spiritual well-being. The holistic approach to symptoms involves all elemental areas of life and conveys the connection between the gross physical body and the energetic field. How are emotions and thus certain symptoms transmitted? What healing competence do I experience through the energetic resonance field? Why is presence so important for us as therapists and how can I create a healing environment? And how can I as a body-mind coach support my client in his self-healing? Competencies and Knowledge Levels of consciousness – "Spiraldynamic" (Clare Graves) – and their effect on psychological and spiritual well-being Awareness as a condition for healing How collective and individual events (trauma) affect the body's view of the world What meaning does our life story have for us and how does Selflanguage influences our life and wellbeing. Connections between the CNS and emotions The interaction of the levels body, emotions, mind and spirituality/presence. Introduction to the holistic view of symptoms
MODULE 2 - Emotions, Symptomatology and Posture "Emotions, Symptomatology and Posture."
The body is a storehouse and a healer In this module we look at dealing with embodied feelings and blocked emotions. How are the levels of our being related? How can we look at a symptom from a holistic perspective? A quote by Volker Mann says: "There are no sick people, there are only sick stories". The self-image we have of ourselves has an impact. It includes belief structures, emotions, protective mechanisms, strategies, injuries, memories. Quite often it is also influenced by the collective consciousness we are born into. But how does this affect us and what does it have to do with pain? We look at symptoms specifically at the level of the musculoskeletal system and structural connections. How do emotions affect our fascia and nervous system? Why is a "flowing" system a condition for healing and wellness? Case studies will be used to show how symptoms arise, for example, from traumatic experiences, how you can support the client. Skills and knowledge The self-image and the emergence of pain perception The importance of regulation and integration of split-off emotions as a condition for healing Fascia and emotions The interaction of influences (stress, pressure), posture and behavior Practice for regulation and dealing with heavy emotions
MODULE 3 - "The Bodydialog® Reading" and Coaching Tools
"The Bodydialog® Reading" and Coaching Tools How do I read a body and how do I support my client? For a Body- Mind Coach it is about breaking routines and making new ways visible and experienceable for our clients. These are based on a holistic way of living that looks at and integrates shadow work, consciousness work, the body, emotions, mind and spirituality. Through this module you will gain approaches that can be integrated into your existing therapeutic work. This module is very practice oriented. Skills and Knowledge The main pillars of health Bodydialog ® Reading – how do I read a body holistically? Holistic understanding of symptoms Integrating (releasing) emotional blockages Regulation of the nervous system (practice) Empathy and trust as a healing tool Understanding the connections between physiology, chakras and elements Training of intuition, access to and use of higher knowledge Presence and coaching tools
What customers say about the Bodydialog® method
"Kerstin showed me blind spots with her humorous way, which helped me decisively on my way. Her guidance is very substantial and I appreciate her professionalism, which takes nothing personally." – Friederike, 33 years
"It was the greatest gift I've allowed to give myself in some time. Her unique approach to address the physical body as well as the spiritual and link the two have been an eye opening experience." – Daniela, New Jersey USA
"At some point, I was spinning in circles. Reason and intellect were of no help. Kerstin showed me how to get in touch with my body and how to perceive and allow my emotions. She listens, gives impulses, questions, explains, and always gets me out of my comfort zone. Patiently, but also persistently, she supports me on my path. I make new experiences, gain surprising insights and am happy about my successes." -Barbara, Switzerland
"Bodydialog has been an eye-opening experience and Kerstin is absolutely wonderful. I've had issues with lower back pain for about 20+ years which at times left me immobile and unable to work. I've been without major episodes since I've started working with her. It's been incredibly fascinating to see a completely different perspective of my life and Kerstin was 100% present throughout the process which she tailored just to me, not cookie cutter at all. Kerstin has truly been a life saver and I highly recommend her and Bodydialog. Trust the process!" – Louise, NY
Deutschland:
Ort: Seminarhaus "Fohlenweide"
4 Module
Modul 1    30.06. – 02.07.2023
Modul 2   01.09. –  03.09.2023
Modul 3   20.10. –  22.10.2023
Modul 4   01.12. –  03.12.2023
Insgesamt ca.100 Std
Seminarkosten: 2222 € + 19% MwSt.
zuzüglich. Übernachtung und Seminarpauschale (Vollverpflegung)
zw. 330 und 600 € je nach Zimmerwunsch für 3 Übernachtungen und Pauschale
Selbstständige Zimmerbelegung im Seminarhaus
Schweiz
Ort: "Bodyfeet"
Anmeldung über das Institut
3 Module 
Modul 1   14. – 16.08.2023
Modul 2   29.9. – 01.10.2023
Modul 3   03.. – 05.11.2023
Insgesamt ca.65 Std
Abschluss:
zertf. Bodydialog® – Body – Mind Coach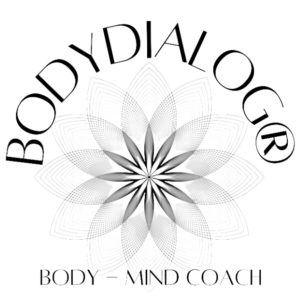 You still have questions? Book your non-binding preliminary consultation now!