Movement and Presence Training
Training for Body, Mind and Spirit
"Presence and energy are not to be achieved through more strength, but through the reduction of resistance."
Bodyspirit
Diving into Presence
Workshop to increase your presence and true experience of being.
Liberated, moving energy creates presence.
When we are present we are very intuitive.
We feel connected to others
We feel safe and strong within ourselves
We know our limits.
Presence is not something we can talk about.
It is an uplifting experience in our body through grounding, awareness and expansion of our senses and fascia.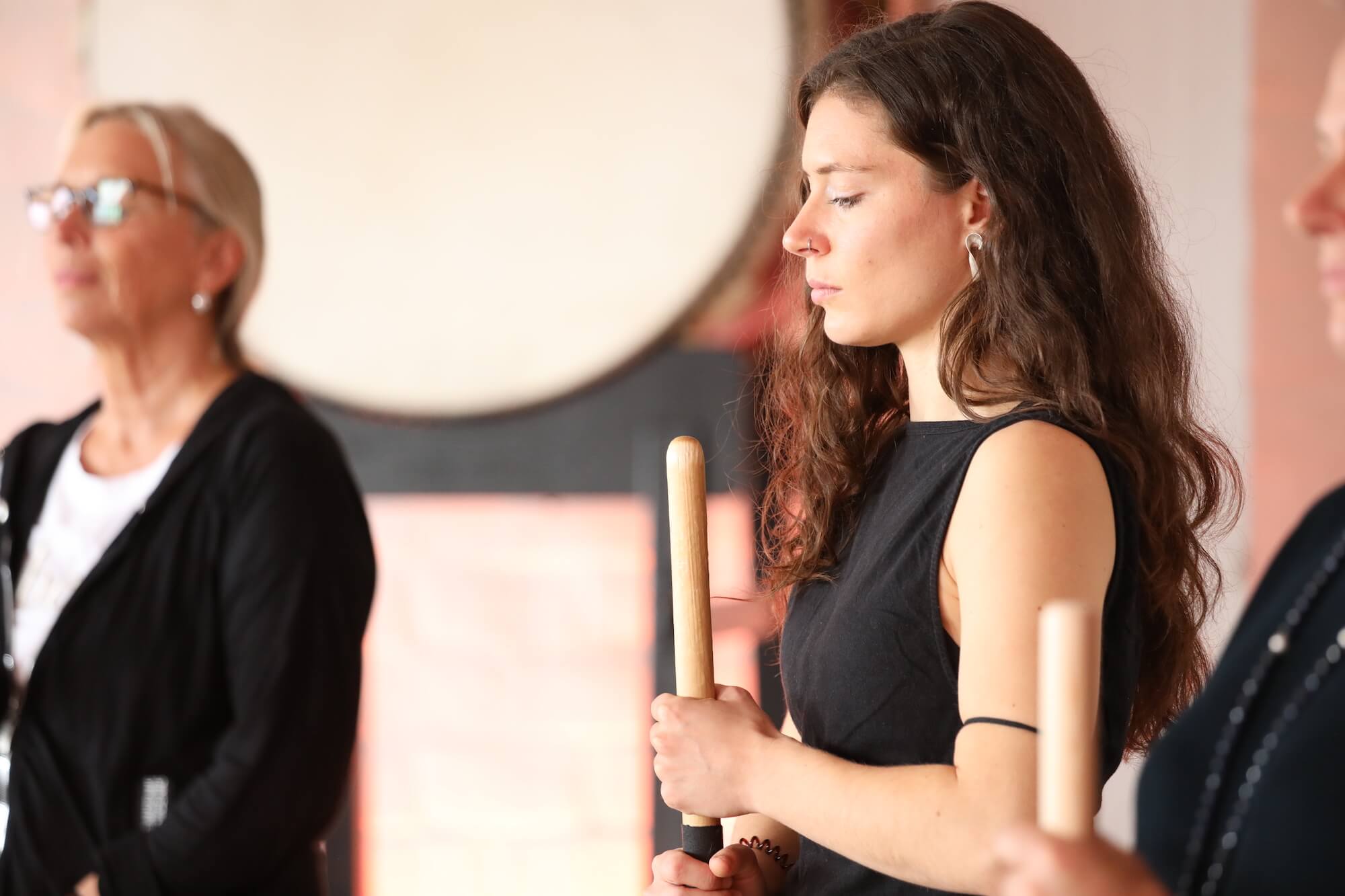 Being present is a very natural state.
However, in times of change, uncertainty, trauma and chaos, we get into a kind of survival mode and disconnect from ourselves.
In the long run, this can become a habit and lead to big problems on a physical, personal and interpersonal level.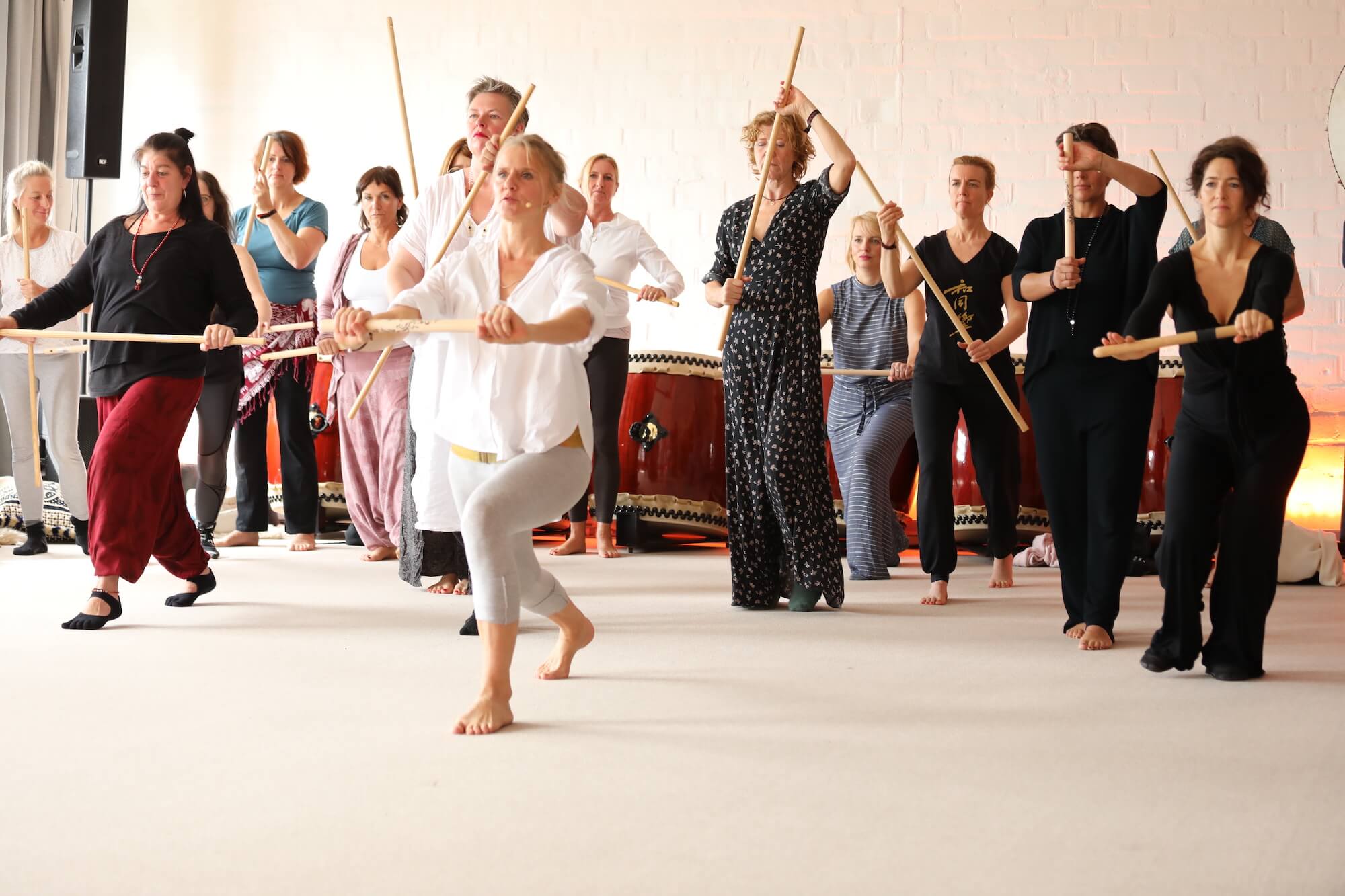 Bodydialog® Training
Stretch, strengthen, connect, center
The Bodydialog® training combines elements of fascia training, fascia release and Pilates with breathing, strength, relaxation, and energy exercises. The perception is trained and the dialogue with one's own body is practiced. 4 focal points are used in my training: Gathering, Strengthening, Stretching and Centering. This body training includes all 3 levels (causal, gross material and energetic body) and is the basis of my exercises.
Taking all levels into account is a concentrated, efficient, and intelligent form of truly integral bodywork. Because it is no longer just about reducing calories, but we bring awareness and care into every movement and every moment.
While we strengthen and tone our bodies, we also bring energy into flow. (The long stick as an essential training element helps us to increase our reach in space, movements become more effective with it, which trains alertness. With the stick it is possible to train our perception to a greater extent. Swings and jumps are an essential part of the training, and the joy of movement grows. With the growing ability to let go, we learn to consciously experience the change from tension to relaxation).
Bodydialog® training promotes physical stability, balance, and endurance as well as mental alertness and uprightness.
When we rediscover the connection between steadfastness and permeability, we can organize ourselves more easily with and in our body and establish the connection between ourselves and the outer world.
"We worked so intensively and well in her sessions that my body deeply internalized everything. This made the audition and the following performances a complete success for me! I can absolutely recommend Kerstin's work! Anyone who is on stage, presenting something in any way or just wants to be more present and awake in their life will be thrilled by Bodydialog!"
Nona, Tänzerin, Düsseldorf